The Best Rapid Prototyping Service Company
HSR Prototype Limited provides one-stop service to meet your rapid prototyping China and low volume manufacturing needs.We have different prototyping processes:
CNC machining
SLA/3D printing
Vacuum casting
Customers worldwide love our quality and professional China Rapid Prototyping Service. We are happy to help our clients to build their parts and verify the design.
Professional Analysis & Support
Our engineering team consists of well-educated professionals with a manufacturing background.Most of our engineers have over 10 years experience. When we receive your enquiry and 3D CAD file, we will review each of your parts carefully and verify the manufacturability. Based on our knowledge and experience, we will assist you in selecting the best prototype method to meet your quality expectations and budget needs.
Resins
Dupoint, Bayer, BASF, Sabic as well as lots of material agents are our long-term partners that we have cooperated with, we can provide a material COC (Certificate of Conformity) as well as a RoHS report to show proof and guarantee that real resin is used.
The resins we commonly use: ABS, PP, PC, PC+ABS, PA, PA+GF, POM, PMMA, TPE.
Furthermore, you can choose the suitable resin based on the material's properties, most resins can be sourced in our end.
Our Tolerance
The general tolerance we apply in injection parts is DIN 16901. If you need a tighter tolerance,we always recommend that you present this information clearly at the quoting stage and also identify the critical and assembly dimensions first. Injection material, tooling structure, and the part's geometry are impacted on tolerance.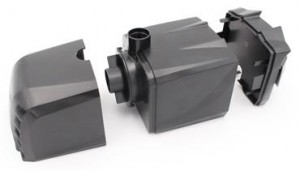 Mass production
The advantage of mass production
With high-speed, high-precision CNC machining equipment and world-class injection molding equipment, 10+ years of mold manufacturing experience, we can provide you with all-round services such as rapid mold manufacturing and injection molding mass production to achieve optimal production efficiency and effectively reduce production costs, providing a full range of rapid mass production solutions.

Mass Production Process
making mold, injection molding mass production
After solving the difficulties in making molds, we started to make molds. The mold core material is made of S136+ heat treatment, the hardness can reach 48-52 degrees,  we use 50C for the mold base, through milling machine/deep hole drilling, CNC roughing, Heat treatment, grinding machine, CNC light knife, wire cutting, electric spark, polishing, fitter mold assembly process to make the mold efficiently, finally do the injection.
Part Coloring

Most colors in the Pantone code book are available for injection molded parts and we use this
book as our golden standard for matching color. Pigment, Master Batch and Pre-color are the
three general ways for color matching in the injection field.
Check out the differences among these 3 methods.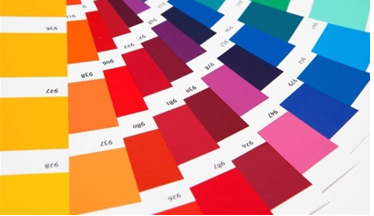 Post Finish
We offer a series of post finishing services for injection parts: Painting, Electroplating, Printing, Hot Stamping
Injection molding has always been one of our core services and our company has advanced injection molding equipments which can provide you the best rapid injection service. Please contact us at info@xmhsr.com for more information.
We not only offer the rapid tooling service but also production mold service for a volume of up to 1 million.