SLA (StereoLithography)
• Description: SLA is a photo-curing molding technology, which refers to the method of forming three-dimensional solid layer by layer through the polymerization reaction of liquid photosensitive resin by ultraviolet irradiation. The work piece prepared by SLA has high dimensional accuracy and is the earliest commercial 3D printing technology.
• Printing Material: Photosensitive Resin
• Strength: photosensitive resin is insufficient in toughness and strength and is easily broken. At the same time, under high temperature conditions, the printed parts are easy to bend and deform, and the bearing capacity is insufficient.
• Features of finished product: SLA printed workpieces have good details and smooth surface, which can be colored by spray painting and other processes. 

Selective Laser Sintering (SLS)
• Description:SLS is a selective laser sintering technology, similar to SLM technology. The difference is the laser power. It is a rapid prototyping method that uses infrared laser as a heat source to sinter powder materials and form three-dimensional parts layer-by-layer.
• Printing Material:Nylon powder, PS powder, PP powder, metal powder, ceramic powder, resin sand and coated sand (common printing materials: nylon powder, nylon plus glass fiber)
• Strength:material performance is better than ABS products, and the strength and toughness are excellent.
• Features of finished product:the finished product has superior mechanical properties and is suitable for direct production of measurement models, functional models and small batch of plastic parts. The disadvantage is that the precision is not high, the surface of the prototype is relatively rough, and it is generally required to be polished by hand, sprayed with glass beads, ash, oil and other post-processing.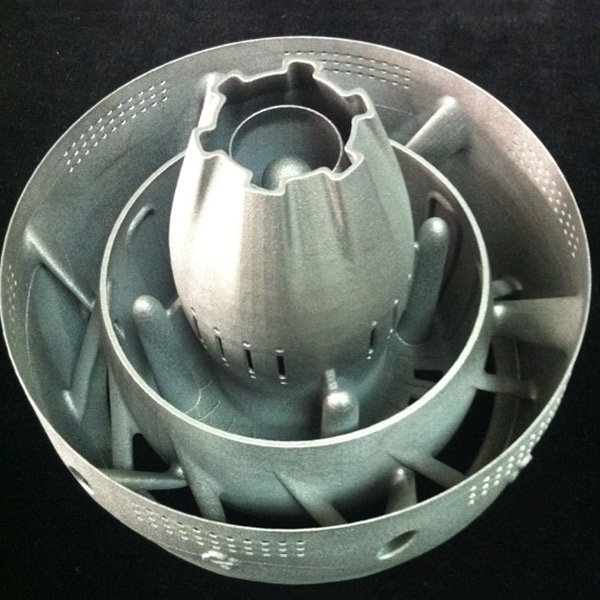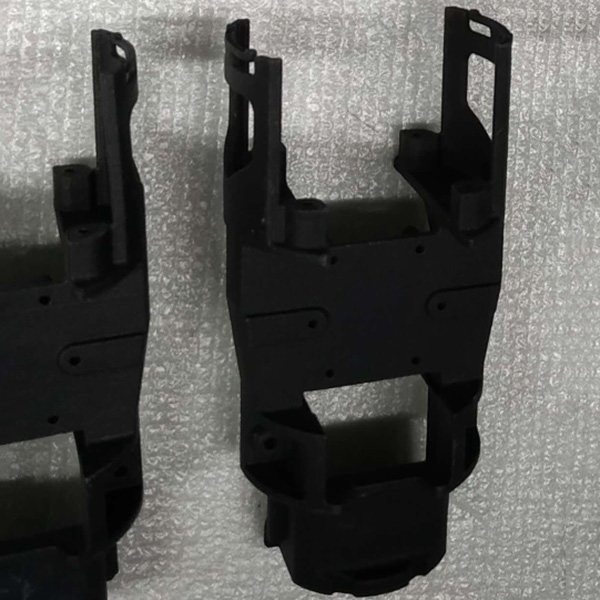 CNC
• Description: CNC machining is a subtractive manufacturing process in which the software control system issues instructions to make the tool perform various required movements. In this process, various precision tools are used to remove the raw materials and make parts or products.
• Materials: CNC processing materials are quite extensive, including plastics and metals. Plastic hand model materials are: ABS, acrylic/PMMA, PP, PC, PE,POM, nylon, bakelite, etc.; Metal hand model materials are: aluminum, aluminum Magnesium alloy, aluminum zinc alloy, copper, steel, iron, etc.
• Strength: different materials have different strengths and are difficult to list
• Features of finished product: CNC machined parts have a smooth surface, high dimensional accuracy, and the best compactness, and there are a variety of post-processing options.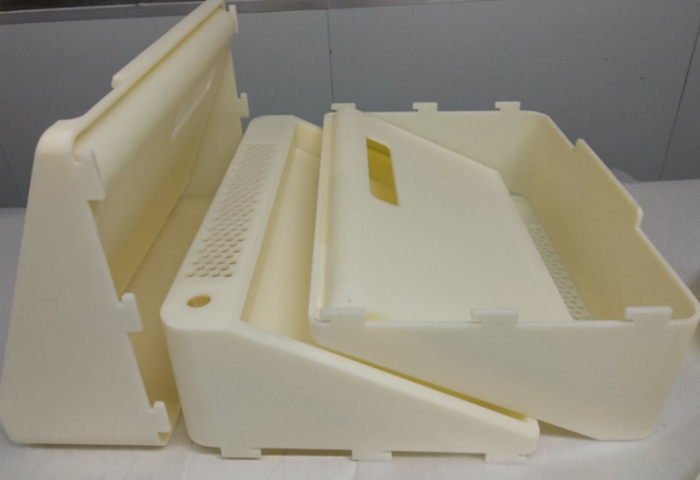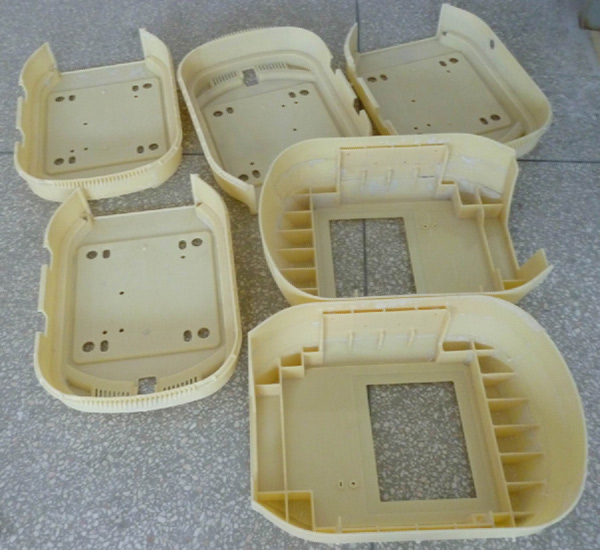 Vacuum Casting
• Description: vacuum casting technology is to use the prototype (rapid prototyping parts, CNC hand parts) to make a silicone mold under vacuum condition. It also uses PU, ABS and other materials to pour, so as to clone the same copy with the product prototype.
• Material: ABS, PU, PVC, silicone, transparent ABS
• Strength: the strength and hardness are lower than the CNC hand parts. Common PU material is relatively brittle, toughness and high temperature resistance are poor. ABS has higher strength, better plasticity, and easier post-processing.
• Features of finished product: easy to shrink and deform; the accuracy is generally only 0.2mm. In addition, the vacuum casting hand parts can only resist high temperature of about 60 degrees, and is lower than CNC hand parts in strength and hardness.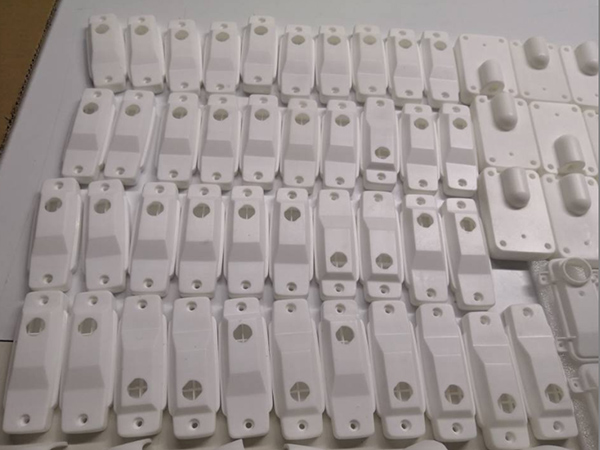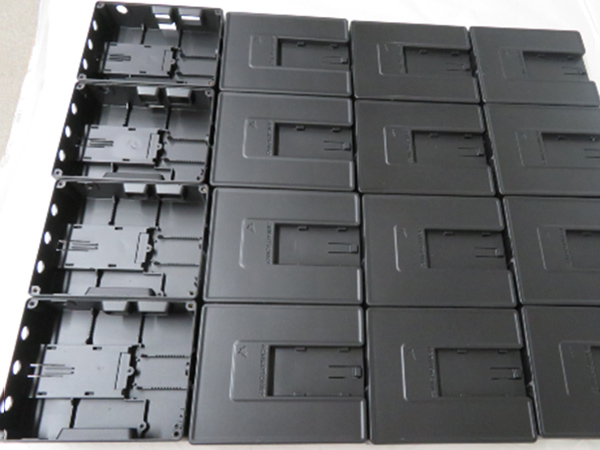 The vacuum casting technology uses the prototype of the product to make silicone molds under vacuum status, and adopts materials such as PU, ABS etc. to manufacture parts under vacuum status which is the same as with the prototype of the product. This method is especially suitable for small batch production.It is a low-cost solution to solve experimental production and small batch production during the short time, and it also could meet the functional test of some engineering samples with complicated structure . All in all, the vacuum casting technology is suitable for the simple test and the needs of the conceptual design.
Advantages of Rapid Prototyping
• High degree of automation in forming process
• Precise entity replication
• High dimensional accuracy. Dimensional accuracy can be up to±0.1mm
• Excellent surface quality
• Unlimited design space
• No assembly required
• Fast forming speed and shorter delivery time
• Saving raw materials
•I mproving product design